behind the scenes at SHARC SALES
SHARC SALES, based in Thornhill, Ontario, provides the very best imprintable clothing and premium promotional products to schools, businesses, corporations, teams and organizations.
Since our start in 1990, our primary goal has been to provide imprintable clothing and promotional products to individual Public, Catholic and Private schools. Our clients span YRDSB, YCDSB, TDSB, TCDSB and many more.
SHARC SALES also provides apparel and branded items for many businesses, corporations, allowing our clients to grow their own individual brand awareness.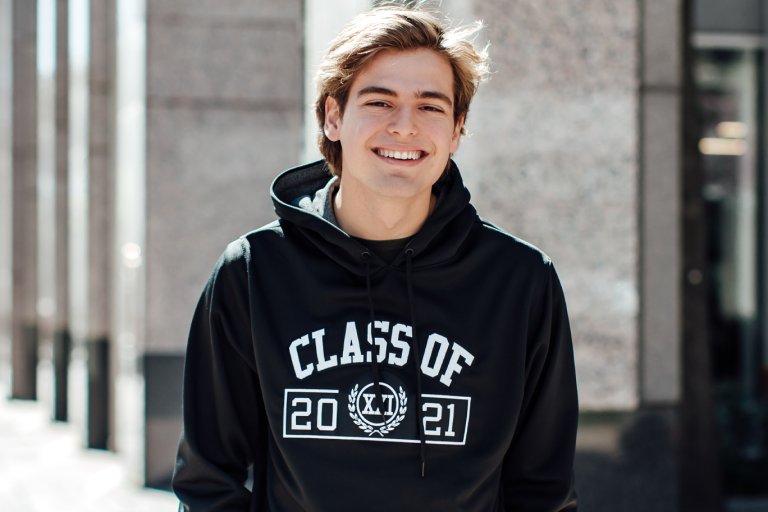 School Spiritwear
Help your students show their School Pride with our custom-designed Spiritwear apparel collections. SHARC SALES creates Spiritwear your students love!
Graduation Programs​
SHARC SALES offers one of the widest selections of colours and styles for students to choose from. Our Graduation Programs are second to none!
Team Uniforms​
Outfit your teams for on the field, track or ring with personalized and branded uniforms. SHARC SALES makes sure you look your best while you play your best!
Specialty Programs​
Event-based T-shirts, Awareness Campaigns, Clubs and Groups, Eco-friendly and reusable branded products for students and staff.
School shirts are just the Beginning...
With over 30 years of experience, we deliver amazing school Spiritwear programs, Team Uniforms, Graduation Programs, and Specialty Programs.
We help to Elevate and Promote You business.
We also offer an awesome collection of promotional products and source anything your organization wants!
From single spot-colours to vibrant full multi-coloured prints, screen printing is a great way to produce your branded apparel and cloth gear quickly.
Embroidery & Twill Cresting
For a touch of class, have your logo embroidered on high-end business apparel. Take your sports your athletic gear to the next level with tackle twill cresting!
We can put your logo on curved or round items with our special pad printing techniques. Perfect for golf balls, umbrellas, Frisbees and more!
Timeless precision and class at any size! Personalize pens, awards, gifts, wood or anything else you can think of.
The Faces Behind Your Success
We pride ourselves in our excellent customer service. Clients love our rapid responses to their requests, our integrity and honesty, our flexibility, our timely delivery and our communication with the client throughout the ordering process.
These Friendly SHARCS do no bite!
Mendy Adler
Co-Owner
DOER OF ALL THINGS
Reesa Adler
Co-Owner
BOSS OF ALL THINGS
Ty the Cat
CREATIVE
DIRECTOR
Our Motto: WE DO ALL THE WORK!